"Every word any Nigerian author writes about him is in some manner self-serving."
by A. Igoni Barrett
Chinua Achebe is dead. I'm putting finishing touches to my first novel. Nigerian roads scare me—they've killed and crippled too many—but Nigerian airlines scare me more. If you have nothing to say, say nothing. Mathematics was the subject I dreaded most in school. Who's afraid for Wole Soyinka? I still mourn Rex Jim Lawson every time I hear his music. After we're done dancing on this grave, which of us will call out ANA for betraying that legacy? Here's a subject I wish I had been taught in school: The Art of Silence. The greatness of Chinua Achebe ensures that every word any Nigerian author writes about him is in some manner self-serving. Listen to Fela today and replace the names he denounced with the names of their offspring. Chris Abani wrote about the influence of Chinua Achebe on him! Life goes on, Nigerians tweet-fight with Kenyans, and recovered black boxes from airplane crashes are never heard off again. My twenty-two-year-old cousin asked me in earnest, 'Who is Gani Fawehinmi?' I have nothing to say on anything. About that novel, here's an excerpt: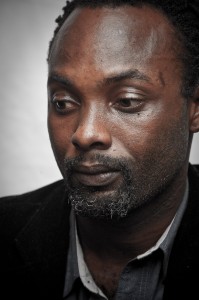 "Furo had dreaded this question ever since he saw the newspaper advert for a salesperson position with a company that sold business books. He had applied for the job despite his misgivings, after first altering his résumé to add reading to his hobbies, and he was ecstatic when he received the email inviting him for an interview. It was only his second interview in three years of submitting job applications. On the day he got the email, he decided on the book he would use as his cover. I love Things Fall Apart, he'd planned to say, it teaches us about our past, our culture, where we as Africans are coming from. But in fact he chose that book because he was forced to read it in senior secondary and still remembered the storyline. Even the opening line: Okonkwo was well-known throughout the nine villages and even beyond. And in his head the voice of Mr Atta, his English Literature teacher, still droned: The white man in this book is a symbol of progress. Okonkwo fought against the white man and lost. Progress always wins, that's why it's progress. Now tear out a sheet of paper, you have a test."
Chinua Achebe was a symbol of bravery and integrity and Nigerian hardiness. Even beyond the grave he will remain that for anyone who aspires to these qualities. I'm going back to work.
______________
Igoni is the author of Love Is Power, or Something Like That