"Does Achebe's death change anything for me as a Nigerian 'writer'? No"
by Ayodele Olofintuade
Frankly I used to read more of foreign writers than Nigerian writers, so I must admit that I didn't notice when Nigeria's literature began its slow and determined plunge into the abyss of mediocrity. I didn't notice when the relatives of people in the ministry of education turned into writers because their cousins, fathers, brothers, bribe takers etcetera can recommend their books to the Ministry of Education and it would be placed on the curriculum and with over 160 million Nigerians (if the census could be believed) you've just gotten on the gravy train. It matters not that your 'poem' reads like something a nursery school kid cobbled together, or that the 'novel' reads like something an Amos Tutuola wanna-be (without a smidgen of his talent) wrote.
It wasn't until 2002, when my first son was of age to read that I noticed the decline and fall of Nigerian Literature. I searched unsuccessfully for books that didn't have the words 'Tito and his faithful dog', 'bad company' and 'good boy/girl' in it. I stopped searching eventually and went back in time to books written between the 50's and early 80's. Chike and the River, Sugar girl, The Bottled Leopard, The Passport of Mallam Illia etc.
Renewed interest in Nigerian literature took place in the early 2000's when Chimamanda Ngozi Adichie (an Achebe acolyte) wrote Purple Hibiscus. Farafina, headed and owned by Mukhtar Bakare went to town and pushed this book like cocaine. It was around that time that Nigerian Liquid and Natural Gas company (NLNG) instituted the, much chased after, Prize for Nigerian Literature. Those days were heady, everybody who could string more than two sentences together jumped on the bandwagon and started wearing dreadlocks, dirty jeans and African prints. Started attending and giving readings, we all became 'writers'.
Currently, outrageously priced, barely edited books have flooded the market. Last year the federal government even gave over 10billion naira to some publishing houses to publish children's literature, the money has gone the way of every money given to anybody by the Nigerian government, into thin air.
The government refuses to reduce the killing tariff on paper and other printing materials, in spite of the fact that our great president Goodluck Jonathan had also become an 'author' with the publication of his much publicised, non-edited book, 'My Friends and I'.
So I suffered something of a mild shock when people began to talk about 'stepping into Achebe's shoes', when they are yet to wear the one they have on properly.
Does Achebe's death change anything for me as a Nigerian 'writer'? No, I am still hustling my work, getting turned down by agents, praying my work-in-progress will not remain just another file on my computer. It means I will never read anything from the great man again which is kind of sad but then we were all born to die, even the hardiest of us.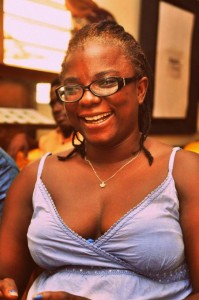 Do I believe a torch is being passed on? What I believe is that the torch died between the early eighties and late nineties.
Fortunately, a new crop of writers are lightning a brand new torch, they are putting in their sweat, blood and talents. They are pushing the art to great new heights, they self-publish fantastic books, get foreign agents (the elusive Holy Grail) interested, and their books shine out against a back-drop of hundreds of poorly written texts.
Will there ever be another Achebe, or Soyinka or JP Clarke? I seriously doubt it, the same way there can never be another Virginia Woolf, Shakespeare, Scott Fitzgerald or Oscar Wilde.
As for me, I continue to work on my art, drink as much free beer as made available by other people and keep reading.
_______________
Ayodele is a book editor, author of Eno Story, a finalist in the 2011 NLNG Nigerian Prize for Literature