"Between that generation and mine is littered so many such equally talented writers"
by Sylva Nze Ifedigbo
The tributes that have poured in since Achebe's passing makes this sound like cliché however, I cannot help but restate how large a figure he was for me growing up that I never thought it possible that such a being superhuman as his reputation made him seem, could be subject to such humanly weakness as death.
Achebe and his works was for me, some kind of oracle from which every other African writer or writing drew strength and credence before a global audience. His influence on my writing is that impetus to be simple both in language and style and still tell the story remarkably well.
With his passing we grudgingly acknowledge that we are witnessing the beginning of the end of an era, a golden one I must say, of African writing with many of his contemporaries who welcomed us with open arms into the world of African story telling in the form of the Heinemann African writers Series, currently in or approaching their twilight years.
I hold however that between that generation and mine is littered so many such equally talented writers and story tellers hence I do not see a vacuum being left. What I hope however is that while Achebe told the stories of his own time in a language that got the job done, we, writers and aspiring writers of today must equally actively engage society with the stories of our own time with the tools and language acceptable to this time.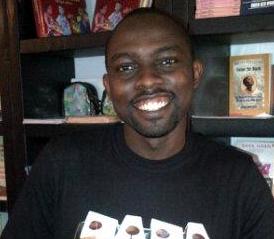 An important requirement for getting this done is developing the kind of systems that enabled Achebe and the writers of his era excel. Imagine for a second if there was never a Heinemann AWS, what would have happened to all those voices? In the same way, the paucity of platforms on the one hand and the daily struggle to put food on the table occasioned by the continent economic woes continues to bury many creative ideas on the continent. In my opinion, the former outweighs the latter in graveness and one of the ways we can overcome this is for the stronger among us…the more successful, the more privileged, to give a hand to the weaker and pull them up.
It is important to the sanity of the globe that we continue to tell our own stories at least if for nothing else, in memory of Achebe and the likes who cleared the path for us.
____________
Sylva is the author of The Funeral Did Not End