by Kola Tubosun
I began reading this story with trepidation, and a worry that after reading Elnathan John's "Bayan Layi" which moved me in a disturbing yet endearing way, and Tope Folarin's "Miracle", which made me think a lot about dimensions of faith and unbelief in the socialization process of young Africans, I had lost the innocence of my expectations, and thus perhaps irreparably damaged in my ability to see any new (or delightful) surprises in any of the last three shortlisted stories. After finishing Pede Hollist's story Foreign Aid, I can now reluctantly admit that the trepidation was unnecessary.
The really long short-story that is Foreign Aid follows the travails of a returnee American, Balogun (who became Logan as part of his necessary painful American socialization experience)  all the way from America where he had emigrated with hopes of becoming an economist to his Sierra Leonean homeland where he had come, after a long absence, to visit his parents and right some wrongs. Things didn't go quite as planned, and thus the story. Nothing explains the length of this work – a little over 10,000 words – except a guess that, like many of the others, it is part of a longer story that continues beyond the limit of a short story. To the its credit, the plot captivates one enough to take the reader from one part to the next one, onto an eventual, climatic (if predictable) end.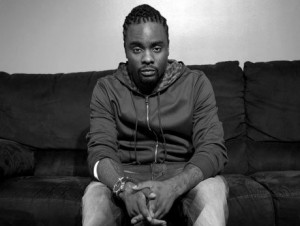 Many parts of the story made me smile, a few others made me very upset, and a couple more made me feel sorry for the protagonist, Logan, who reminds me of a number of American emigrés returning home for the first time in years. The accent, the impatience, and the righteous indignation at the state of things in the homeland is carefully depicted in a believable way. Much of the depictions of the warm, cheerful receptions in Freetown, and Logan's introduction to long-lost relatives reminded me of a book I'd recently re-"read" in audio form – a story of another young man visiting his "hometown" this time for the very first time. It is Dreams from my Father by Barack Obama. The depiction of Kenya's physical and human landscapes were affecting, and vivid in DFMF, as it was in Mr. Hollist's work.
Here's one from Foreign Aid:
Over the next two hours, in the television-less but now mosquito-filled
room, Father, Mother, and son chatted quietly, beginning with the events
at the ferry terminal and working their way back twenty years, alternating
stories of home and abroad, their conversation punctuated by the occasional
horn from a speeding car and Mother's palms crushing hapless mosquitoes
that ventured within her reach.
"We've arranged a thanksgiving service for you to thank God for
protecting you and making your life a success."
"I don't go to church," Logan said.
"America!" Mother sighed.
"What does that mean?" Father, a lifetime chorister, quizzed.
"God was nowhere when I gat kicked outta my cousin's house, had no
job, nothing!"
"Were you praying and going to church?" Mother asked.
"All I know is that I gat no one but me," Logan poked his chest, "to
thank for where I'm today." He proceeded to tell the story of his twenty-year
sojourn in America. They went to bed that night with smiles and handshakes,
but they were like those offered through the bars of a jail cell between a prisoner and visiting relatives—well-meaning and hopeful but grounded in two
different realities, and neither party fully understood the reality of the other.
The "coming home" factor brought an affecting quality to the story that makes it hard to judge Logan as harshly as one would have if we had just encountered him at a bus park, a train station, or at an airport, screaming impatiently at a bus driver for driving too slow, or for losing his luggage. We know him intimately, we come to believe, and we take as much pity on him as we would if he were us. His reflection at the end of the scene quoted above is common through the story. Like Obama's in his own autobiography, but unlike him in the circumstances of their return, their relationships with the hosts, the eventual consequences of their return, and the depth of their reflection, there is a sense of keen observation, reflection, and disappointments.
In many ways then, the story is one of transition, of hope and disappointments, of the price of alienation and intervention, and of the futility of assuming on returning to an old place that things would remain the same or remain within one's reach to improve. The metaphor of the changing of name from the Yoruba name Balogun (warrior) to the Americanese "Logan" is a sad and constant reminder of this transition and its ramification for immigrants everywhere. It's more enhanced by a realization that these Yoruba group in Sierra Leone may have originally migrated from Nigeria themselves over a certain period of time. And, importantly, that Sierra Leone was founded as a resettling spot for freed slaves from America who had also – at some point far up in history – come from these parts and others around West Africa.
In one last, moving, scene, Logan speaks to a youth at the airport already contemplating his own migration pattern:
"Do you go to school?"
"Form five." Lahai puffed his chest.
"What do you want to do after school?"
"Go to Nigeria and study to become a pilot."
"Nigeria! Why not America?"
The youth chuckled. "I won't have the money for America, but maybe
I will have enough for Nigeria."
The – I assume, authorial – self-reflection, and the notable irony of this opposite migratory pattern eastwards as contrasted with Logan's own to the West, created – for me – a moment of profound empathy. It is not hard to imagine the youth one day taking on a Nigerian name, and maybe a Nigerian wife of his own in the nearest future.
There was another brief moment of such reflection when we find out that [spoiler alert] the Coral scum who had impregnated the author's sister was not a foreigner at all, but a native Sierra Leonean himself [/spoiler alert]. It was not a long scene, but readers sensitive to challenges on the continent relating to belonging and nationality might find it significant. Reading the author's bio as having interests in "the literature of the African imagination—literary expressions in the African continent as well as in the African diaspora" puts all of this exploration of movements into a proper perspective. He could as well be a Chimamanda Adichie, an Uwem Akpan, a Chika Unigwe, or even a Teju Cole.
The story may have been told before in many different forms, but the development of the characters here, and the attention the writer pays to them and their foibles makes for a refreshing perspective. I like the unapologetic use of the Sierra Leonean Creole throughout. Those who pay attention would easily spot that Tenki ya meant "thank you", that Sa meant "sir", that Luk ya meant "look at you", that Salone meant Sierra Leone, that Yu no yehri wetin a se? asked "Can't you hear what I said?", or that Minista bizi meant "the minister is busy." They may not know that Coral referred to a bastardized form of "Korean" or basically "Asian" (or any brown foreigner, used to refer to Lebanese immigrants in Africa), or the meaning of Borbor, except they are familiar with the pidgins of West Africa. They would not have lost much however, as they story flowed nevertheless.
I have saved my beef with the writing for last – a minor but irritating quirk of the writer to capitalize "white" whenever it referred to a Caucasian woman in the story: "The White officer grumbled" (262), "two marriages, one to a White woman, and three child-support payments later" (258), and "to his mother that he would take care of himself and not marry a White woman…" (258). It was unnecessary, ungrammatical, and needlessly distracting. It is also jarring enough, I would assume, to not have escaped the eyes of a diligent journal editor. Overall, it is a brilliant and enjoyable work that improves on re-reading; challenged, perhaps, for this competition, only by its incredible length.
____________
Kola Tubosun is the editor of the NT LitMag, found on twitter as @baroka
____________
Photo credits: ConnectNigeria