Sitting together one evening in Ibadan, discussing translation and the progress of African language technology, Tunde Adegbola, one of the pioneers in the field and fellow participant in the language conference, lit a fuse in my head.
"Professor Akinwunmi Ishola had a theory of retrieval," he said, "different from what we have known for a long time as mere translation."
Akinwunmi Ishola, an author of note and language scholar, and translator into Yoruba from English a number of famous works in Nigerian literature.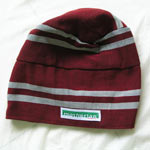 "Retrieval," he continued, "is actually the better word for what native language translators do when handling works that were written into English by writers whose first language isn't English but the language into which the work is now being translated." For example, Wole Soyinka's Ake: Years of Childhood, Prof. Ishola's famous example, was not – according to him – actually thought out in English as many might believe from knowledge of the author's linguistic dexterity in English. It was thought in Yoruba and then written in English for publication. A number of post-colonial literature were conceived in similar ways first in the mother tongue of the author, before being written out for the larger audience in a popular language of world literatures: English. Translating such works back into the original language then isn't "translation" because the thoughts were originally in a different language into which it is now being sought. It is retrieval. The work of the translator is to discover the original thought patterns in which the prose was first conceived, and then write it out. Don't call it mind-reading.
Retrieval is why the learned professor's translation of Ake: Years of Childhood into Ake Nigba Ewe will always best any attempt by anyone in my generation, not having occupied the mental and cultural milieu of the time creatively fictionalized by our 79-year old Nobel Laureate, to translate the book into Yoruba again. Retrieval is why any translation of the book into Igbo or Hausa would never be complete (except in the hands of someone who doesn't merely depend on the English text, but the original cultural conditioning). Retrieval is why my attempt to translate Chika Unigwe's On Black Sister's Street into Yoruba will succeed only to the extent of the author's style not having been formed by her Igbo background, or to the extent of my knowledge of more than what the English text offers me. It is also the reason why an Igbo (or Dutch) translation of the same book might be closer to a perfect translation than a Yoruba one. Retrieval is why Chinua Achebe insisted until he drew his last breath that he would write his own translation of Things Fall Apart into Igbo by himself – a task he never completed (or never started).
I remember this brilliant encounter now because for the second time since this LitMag began, we are publishing literature-in-translation again. The first time was on March 4, 2012, with Kadara Kekeke – Teju Cole's Small Fates written by himself in a language of his birth, Yoruba. It is also serendipitous. This weekend features a conference of the Fagunwa Study Group in Akure, Ondo State (perhaps the largest gathering of Yoruba/Nigerian scholars and intellectuals both resident in the country and from outside) to mark the 110th birthday of foremost Yoruba writer of the magical realism genre. It also allows for something to be said for the length of time it has taken for D.O. Fagunwa to be recognized as a pioneer not just of the Yoruba language novel, but of the genre of magical realism in Nigerian literature, long before Ben Okri. (Ask anyone outside the country about magical realism in Nigerian literature and one would hear either of Okri, or Amos Tutuola whose brilliant attempts ended up being viewed mainly through the prism of the second language barrier.) Fagunwa wrote in Yoruba, pushed the boundaries of creativity in the language use, inventing myths and legends in the process. Ben Okri climbed on the already established (and translated) acclaim of the genre popularized by Tutuola, and clinched the prize.  English had won.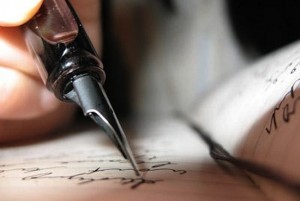 Perhaps this is a simplistic way to look at it, but it feels less grating than going back to old debates about the medium of telling our stories. Ngugi Wa Thiong'o's personal rebellion against, and Chinua Achebe's stoic and proud resignation to the inevitability of, English as the primary medium of our thoughts already expended needed ink. Today, for me, Akinwunmi's theory of retrieval presents an alternative and interesting way of observing the dialogue. For translators, it also presents an explanation for the problems faced when a someone (of whatever tongue) attempts to translate a work written originally in one native tongue into another.  Without the right translator, or the right cultural/linguistic background to approach the new work, how does retrieval happen? With the right background and perfect retrieval success rate, without adequate knowledge of the second language and the cultural norms needed to transmit the original story, how does the story survive? And do the audience know what they are missing? To the audience, it also provides a better way to explain the dissatisfaction with translated literature. Things just didn't get lost in translation. They just were never successfully retrieved. Hopefully, this also increases the appreciation of the tremendous work done by translators everyday all around the world.
In this issue is a moving work of short fiction written originally in Argentine Spanish by Paula Varsavsky whose oeuvre includes a collection of short-stories The Portrait, a play and Las mil caras del autor a collection of conversations with American and British Writers, novels Nadie alzaba la voz (Emecé, 1994), also published in the U.S. in English translation by Anne McLean– No One Said a Word (Ontario Review Press, 2000 Hardcover Edition), No One Said a Word (Wings Press, 2012, ebook and paperback) and El resto de su vida (Mondadori, 2007), and a series of interviews with Joyce Carol Oates, Richard Ford, David Lodge, Hanif Kureishi and E.L Doctorow, among many others. Her short stories have been translated into English, French and German. It is translated into English by Anne McLean, a Canadian translator and two-time winner of the Independent Foreign Fiction Prize.
The other fiction piece here is a moving but beautifully-told story of a Nigerian in London by Nnorom Azuonye. It is not the typical story you'd read about the same subject, and the denouement is heartbreaking. Also in this issue, for the first time since being on the Caine Prize shortlist, Elnathan John opens up with poems that tug at the heart. Beyond the public commentaries in second person sarcasm that the writer is famous for, a peep into his sensibilities through these beautiful poems offer a portrait of a complex and sensitive being. Perhaps, occasional outings in this form should be recommended for all fiction writers all around the world – if it isn't already. Poetry is the noble art and always will be.
As for the rest, let me present to you the five delightful writers and their equally delightful offerings.
*****
In this issue…
Two Poems by Kola Adeniyi
Five Poems by Elnathan John
A Letter to Dumi by Ayodele Olofintuade
Living by the Future by Nnorom Azuonye
Waiting by Paula Varsavsky
***
Kola Tubosun
Lagos, Nigeria
________
Photos: Lagbaja & LanguageToday