by Nnorom Azuonye
There were songs inside his head and songs in the air outside Dartford Station; that cruel mix of screeching tyres, chuckles of train engines, and wailing buggied babies, together sounded profoundly evil. He knew without doubt, as he stood in the middle of the pedestrian bridge across the road below, that after his jump a smirking battalion of little demons would be effusive in their eagerness to cart him off to hell for taking an innocent life.  How are the principled destroyed!
His story of woe began on a damp morning of March 2005. He had finally walked on English grounds. "I am actually in London. London Heathrow airport" he had thought aloud. Despite having holidayed with his parents and siblings in Paris, Florida and Madrid, he always felt something was missing in his life because he had never been to London. His heart was always set in London. "I have now touched down in Babylon, let the fun begin." He said under his breath.
His soul danced with joy as he sat in the arrivals hall going through instructions he'd been given on how to get to Victoria. Satisfied that he had it all worked out, he shut his eyes and gave thanks to God for a safe trip to England. He prayed for God's guidance in everything he would do, and most importantly he prayed that he would never have to return to his father's house and apologise for turning down his father's invitation to join the successful family medical equipment supplies business. He also covered his fiancée, Adaeze with prayers and hoped that it would not take too long to make an honest woman of her.
He had finally found his way from Heathrow to Victoria. The tube journey was uncomfortable. The taut air in the poorly-ventilated underground trains was musky mix of damp smell of undrycleaned coats attacked by that morning's rain, and the pong of various types of burgers and chips and garlic. He survived it the train journey, but couldn't help asking himself if he would have to deal with such journeys on a daily basis in London.
Chinweike, his cousin should have been there when he got off the train, but he was not. Instead there was this woman that wore a riot of flowery clothes, nose rings, and countless rings on all fingers. She had stared at him as if he had been her unfaithful lover many lifetimes before. He would fruitlessly scan the ticket hall for Chinweike and each time his eyes returned to the woman, she was staring at him with lips wrinkled into an ugly pout but seemingly eager to open up and let some madness out.
"What are you looking at?" He had asked her.
"Hello Ibizeem. Is London what you expected?" she asked.
"It's Ibezim. Sorry. Excuse me, do I know you?"
"Not yet. But you will. We have so much to do together. I don't think the person you are looking for will come. Trouble at home, I think." She laughed rather unnecessarily.
"Did my cousin send you here to meet me?" Ibezim asked, his voice full of unbelief.
"Cheenwiki? No. Of course not. I have never met Cheenwiki, but I know he isn't coming. He will send someone to get you, don't worry. You won't lose your head in London." She handed a business card to Ibezim and as she began to walk away she said, "You will find what you came to England for. You will make a fortune here. Not that you need it, of course. Your family is loaded, but you will make your own here. You will find love and you will find heartache. Tonight, something will happen that will make you wonder if this journey is doomed. It is not."
She had melted away into the crowd just as a Mediterranean type man stepped into the station with a board bearing his name. He walked up to the man and identified himself. A cabbie. He followed him outside the station and got into a green Vauxhall that screamed for paintwork. Ibezim's eyes scanned the world outside. The rain had continued and poured down heavily. He asked himself why the angels were weeping so badly. 'I hope they are not mourning me before I have died,' he said to himself. Riding on the wrong side of the road was something. He kept pulling himself away from the door as he feared the car would crash into all the double-parked cars on the narrow roads. His eyes widened each time they drove past or beside a London bus. Those buses were, well red and big – one-storey buildings on wheels.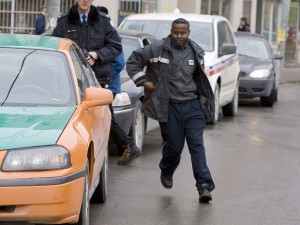 "First time in London?"
"Yes."
"Big Wekki said to take you to McDonald's in Thamesmead to eat something."
"Who is Big Wekki?"
"He is your cousin init? Big Wekki, he sent me to bring you."
"I don't know him as…look, why not just take me to his house?"
"Nobody in the house init? He has taken his daughter to A&E. If you finish eating and he is still in hospital you come to cab office with me. He is my boss. He owns Big Wekki Cars. Our office is in Welling."
"Chinweike owns a taxi company?"
"And security company. All from the same office. Nice set up. You really his cousin?"
"Don't worry about that. What happened to Nebechi? Why is she in hospital?"
"Who? Oh, Wekki's girl. Man, I don't know. But you are really his cousin?"
"Why do you keep asking that?"
"Sorry, man. I shut up and drive now."
"Good idea." Ibezim said. Exhausted.
Standing on the bridge and contemplating the end of his life, he remembered that chatty cab driver and how he might have been trying to warn him about Chinweike. He never understood it back then, that persistent question, 'are you really his cousin?' If only he knew the Chinweike that he had come to stay with, how he had changed from the cousin he used to know. Not that it mattered much now, he is already a ruined man whose soul shall surely rot in hell.
***
                Later on that day, Chinweike picked him up from the cab office and took him to his semi-detached house in Thamesmead. As they drove into the area, the air smelt like an open sceptic tank. Ibezim pressed his nostrils together to shut out the odour.
"Thamesmead dey smell o." Chinweike said, "The biggest sewage treatment plant in Britain is in Abbey Wood, not far from here."
"But how can you stand this smell?" Ibezim asked.
"Give it three weeks and I promise you won't notice the smell anymore." Chinweike reassured him with a pat on the shoulder as he parked outside his house.
The house itself was nice. The furnishing was very subtle and minimal. There was a lot of space, but the walls had extra-large religious pictures and plaques. Chinweike took Nebechi upstairs and set her on the bed. He bounced back downstairs and invited Ibezim into the kitchen for coffee. As they walked into the kitchen Ibezim commented on how muscular Chinweike had become.
"It is the life, Ibezim. I am a cabbie by day and a club doorman by night. A lot of gym time in-between. This life requires a fit man." Chinweike said as he put on the kettle.
"That's good." Looks around the kitchen, "You have really done well for yourself" Ibezim remarked.
"All the glory belong to God" Chinweike replied.
"Actually, instead of coffee, can I have some juice?" Ibezim asked.
"Of course. Of course." Chinweike got a bottle of apple juice from the fridge and poured some into a glass for Ibezim, and then made himself coffee.
"Did Costas say anything to you?"
"Who is Costas?"
"The taxi driver I sent to bring you. Nobody else was free. I am going to fire him anyway. He's got it into his head that I am a conman and he says it to everybody that gives him an ear."
"Well he did not say anything about you. Just kept asking if I was really your cousin."
"Thank God for that. The ungrateful fool. He came to this country on the back of a truck. I picked him up and gave him work in my car wash. When he learnt to drive, I employed him as a cab driver. Now he is convinced I am into everything from human trafficking to 419."
"I wonder what gave him that idea."
"Don't wonder, Ibezim. Four words; I am a Nigerian."
"Then fire his arse." Ibezim said and took a big gulp of juice.
They had then talked at length about everything from family to work and the women in their lives. Chinweike's wife, Linda, was a support worker in a care home down at Blackheath. When she is not working, she is at one programme or the other at the redeeming church she attends.
"I feel guilty about Nebechi. Linda and I don't seem to have time for her." Chinweike said.
"My brother, I am sure it is just the situation in this country as you have been trying to explain to me. I've seen you with your daughter today. You love that girl." Ibezim said. He told Chinweike that he was still involved with Adaeze, his girlfriend from university days and that they planned to get married later in the year.
"You are one of those steadfast ones." Chinweike remarked.
"Adaeze is special, Chinweike. I love her so much. I know this will sound a little corny, but I could never do anything to hurt her, and I am not sure I could live without her. I don't want to live without her." Ibezim said.
"OK, I will send word home for them to ask Father Nwaokonko to find out the kind of juju this woman has used to voodoo you up. You sound mad."
"Don't be silly, Chinweike. You live in London, you think like a villager."
Ibezim finished his juice and turned to the sink to wash off the cup. Chinweike asked him not to bother with it, but he insisted. He should not have insisted because as he sponged it, the cup cracked and the glass gave him a nasty gash near the top knuckle of his right index finger. In a split second, the sink was full of blood. Chinweike quickly found a bandage and tied the wound up to stop the bleeding.
"That's a bad one, Ibezim. I suspect you are going to need a couple of stitches. So, it is back to the A&E."
At the hospital, while they waited to be seen, Ibezim told Chinweike about the woman at Victoria. Together they wondered; How did she know his name? How did she know Chinweike would not come to the station for him? How did she know he would have an accident? Frankly as she had predicted, he wondered if such an accident on his first day in London was not a sign that he must get on the next plane and go home.
"That is really spooky, but I think you should call her. My brother, if you have somebody who will show you the future, there is no limit to what you can do." Chinweike said.
***
                Ibezim rested his palms on the railings of the bridge and wondered if the end would be instant at the kinds of speeds the cars below were going. He regretted listening to Chinweike. He should never have called that Lucinda woman. Her name reminded him of another Lucinda – Lucinda Jessop in Hammer House of Horror's 'Witching Time' episode.
He did not always consider Lucinda evil, of course. She grew to become his spiritual guide in London. She would tell him what job interviews to attend and which ones to avoid. Each time she had told him to go for it, he did and he excelled. It was Lucinda who also told him when the time was right to go home, marry Adaeze and bring her over to England. She never put a word wrong, which was always reassuring, but what had actually made it impossible for him to function without consulting Lucinda first was just how much she knew about him. She even knew about certain conversations he had in private with Adaeze and Chinweike yet none of them knew her. They knew about her from him, but they had never met her.
With her spiritual guidance and glimpses into the future, in a very short time after coming to London, he had married his long-term sweetheart, bought a nice house in Bexleyheath and had a good accounting job in the city. Because he had come to England on a Highly Skilled Immigrant Workers visa he had not experienced any crippling immigration issues and with Lucinda's spot on guidance, he had made small fortune quickly through his job and the health club business he ran together with his wife. In return he spared nothing in gifts to her Lucinda, and when sometimes she called desperately and asked for a huge sum of money as a loan, he would not sleep until he found the money for her, and he would insist it was not a loan.
Then one evening, he had rushed over to Lucinda's to surprise her with his latest news, but as usual, she was ahead of him.
"Come here, come here and let me give a massive hug to the world's newest father-to-be." She said.
'How does she do it?' Ibezim had asked himself. Adaeze had just told him about the pregnancy less than half an hour earlier and as usual he had driven straight to Lucinda to learn more. He sat down in the deep sofa next to Lucinda and nudged the cat between them away.
"Can you see what we will have?" he asked.
"A boy. A beautiful boy he will be too." She replied.
"Great, Lucinda. Great. How far into his life can you see?"
"As far as you want me to see."
"His marriage. I know it is stupid. But I need to know that he will have a happy marriage. A man's life can be destroyed by a bad marriage."
"Yes he will have a very happy marriage"
"Good. Children of course."
"Yes." She hesitates. "Must you worry about this now?"
"Yes. I must. Tell me about my grandchildren."
"You will have grandchildren. But I can't be sure they will be your biological grandchildren. It is not clear."
"You have never been unsure before."
"I know. This really breaks my heart. It breaks my heart for you."
"Tell me what you see, Lucinda."
"Please go. Let tomorrow take care of itself."
"You make me live by the future and you say to me now let tomorrow take care of itself?"
"Yes. I want you to go now, Ibizeem."
"Tell me what you see. Whatever it is I can deal with it."
"No, you can't. I know you, Ibezeem. What I see is your greatest nightmare coming true. So leave it alone and see how God deals with it."
"God? God? I don't believe this. I even stopped praying because of you."
"I never asked you to stop praying."
"What is the bloody point praying and not knowing if God hears you or not? At least, Lucinda you give instant answers. Tell me about my son."
"No."
"Tell me about him now, or I swear, you will pay back every loan I said was not a loan. How much are we talking about? Can you pay?"
"He is so beautiful. He glows like an angel. His smile is like a diamond raised to the sun in the morning. He is tall, and gracious. Every woman he meets would die for him, literally. But Ibizeem, your son will not be interested in any of these women. His heart will be set on a Spanish naval officer he will meet at a friend's party. A man."
"What are you saying? He is a homosexual? My son is gay? Are you out of your mind?"
"I am afraid so." Lucinda looks away and begins to cry. "I am sorry Ibizeem. This has become too much for me now. We have to stop before I destroy you. Please find your faith again. When I first met you, you believed in God. You were prayerful. Believe in God again and stop living by the future."
Ibezim was shattered. His world burnt to rubble. His life was over.
"I have to hate my son, Lucinda, if he is gay," he began. "Let me tell you a story. When I was twelve years old in a Nigerian secondary school, a senior student ordered me into a dark classroom and demanded sex from me. I had never until that evening heard about men sleeping with men. I thought his demand was ludicrous and I told him that he could not have me. I was not a woman. It was his turn to become incredulous. He accused me of being Uwanka's homosexual lover. But that was not true. Uwanka was in fact my brother. You see, my mother had him before she married my father, and although my father raised him as his own son, he never really adopted him. That's why we had different surnames. Uwanka was two years older than me, but he was weak and he was used as a sex toy by many senior students. It turned out that in those days many boys experimented with other boys. Some were definitely gay, truth be told. As it turned out, when I got into the secondary school, Uwanka was the only one I knew and I was almost everywhere with him. What I did not know was where his bottom has been and what has been inside it. So, I told this preying senior student that Uwanka and I were from the same womb and that we were not lovers. He refused to believe me. He then tried to force me into submission. I resisted and fought with him with every cell in my body. I was not going to be violated that way. Luckily I found a T-Square forgotten in the classroom by a Technical Drawing student and I used it to smash his head. There was blood everywhere. Too much blood. Students reading in the other classes heard the commotion and all rushed in. The queer man was taken to hospital. Thank God he did not die from his wounds, because that would have made me a killer.  Later on, when the school authorities learnt exactly what had happened, he was expelled from the school. You see, though I now know better, that is the image I have of gay people, Lucinda, the bullies who would take advantage of a twelve-year-old, and I just cannot shake it off. How could this be happening to me?" Ibezim began to weep.
"I knew that story, already. That's why I did not want to tell you." Lucinda said. "What are you going to do now?"
"You really don't know?"
"Your pain blurs my vision. Tell me, what are you going to do?"
"Sexuality pre-selection. That's what I will do."
"What in the world is sexuality pre-selection?"
"Let go of my pains and see what I will do. I must go now." Ibezim rushed out.
*****
Ibezim grieved for days and Adaeze hurt deeply because she could not understand what had gone wrong. One moment her husband was over the moon at the prospects of having a child. The next moment he was extremely sad and would not share his pain. Adaeze called Chinweike and asked if he knew why her husband was so sad, but he said he did not to know.
Ibezim did his research and called in a favour from an old friend in Nigeria to help him obtain some Valium, Mifepristone and Misoprostol tablets. After he received the tablets, he had gone ahead with his plan by dissolving the mifepristone in Adaeze's milk drink. Later that evening when she complained of headache, he gave her the valium instead of paracetamol, and while she slept so deeply, he pulled down her underwear and parted her legs.
"Forgive me, Lord. I have to do this." Ibezim said and inserted the misoprostol tablets into his wife.
Not too long after that, Adaeze was woken from her deep sleep by very painful stomach cramps. She got sick all over the floor and began to bleed. Ibezim tried to handle it by himself. He was afraid of calling an ambulance and risking being found out. But the bleeding would not stop, so he called the ambulance eventually. Adaeze was taken to hospital where the bleeding was stopped and it was found that her pregnancy was completely aborted.
By the time Adaeze was released from the hospital, she had descended into a depressive state.
Ibezim loved Adaeze very much. She was his life and seeing her suffer so much and grieving herself to death ripped him into pieces. Chinweike came around and helped as much as he could. When he say Ibezim crying like a little baby, he asked Ibezim to come out to the garden with him for just one moment.
"Ibezim, you have to be strong for Adaeze. Why are you falling apart like this? If you fall to pieces, what do you expect from a woman?"
"I am falling to pieces because I am the reason she is like this. I gave my wife the abortion pill." Ibezim said.
"Why would you do that?"
"Lucinda told me the boy was gay."
"That mad woman told you your unborn son was gay and you believed her?"
"She had never been wrong, Chinweike. She knows things."
"You killed your own child because of that woman's word? How stupid and ignorant are you, Ibezim?"
"The boy was gay."
"No, damn it. He was not."
"How do you know that?"
"Because that… never mind. Listen. You don't know that he was. But hey, even if he was, so what? So what? Look, I know what a gay man tried to do to you twenty-six years ago. It has been twenty-six years, Ibezim, get over it. I know your brother, Uwanka took his own life because of the pains from all those school days rapes he suffered in the hands of gay students, but what has that got to do with you today? What has that got to do with your son? If that is how God has created him, who appointed you an executioner? Homosexuality is no longer something punishable by death. People are no longer so bigoted." Chinweike said.
"Like our people say, when the corpse of another person's child is carried through the village square it seems like it is just a bunch of firewood."
"And that means?"
"What would you do if your daughter Nebechi turns out to be a lesbian?"
"I won't kill her, that's for sure. I certainly won't kill my own daughter. I know that much. What is the matter with you, man?" Chinweike stormed out.
 *****
Ibezim spent a few minutes with Adaeze and excused himself. He drove up to Lucinda's house and was surprised to see Chinweike's car outside. He approached the front door silently and when he got to the front door he heard Chinweike and Lucinda shouting at each other.
"You bitch. Why did you tell him his son was gay?" he heard Chinweike ask.
"I wanted to get rid of him. I am tired of milking the poor man dry. He is your cousin. Your own blood. You planted all those bugs in his house. You listen into his private conversations with his wife. Then you tell me and I use them to rope him in deeper. You tell me to ask him for that much loan or this gift. Enough now, I am done. No more."
"Why use his deepest pain against him? Why did you not just tell him to stop coming for readings?"
"Because you would not let me stop. Cheenwiki. Because I misjudged what his reaction would be. I thought if I told him that, he would doubt me for once. I thought maybe he would go to his wife and tell her what I said, and perhaps she would be the one to stop him from coming to me. But I got it wrong."
Ibezim began pounding on the door with both fists until Lucinda opened up. He walked in to face Chinweike. The two men stared at each other for a moment. Chinweike slumped into a sofa and covered his face with his hands. Ibezim tried to say something but could not get a word out. He took a few steps towards Lucinda and tried to say something. He still could not get a word out.
"I am sorry" Lucinda said, almost inaudibly. "It is your cousin's fault. Cheenwiki uses people. He bugs his client's offices and uses information he gets to blackmail them. He – "
Ibezim spat in her face and rushed out of the room. Chinweike ran after him, asking him to stop. He needed to talk to him. He was very apologetic. Ibezim stopped and punched Chinweike so hard on the face he fell flat on his back, bleeding from his nose. Ibezim spat in his face too and tried to say something. He simply could not get a word out so he jumped into his car and drove to Dartford train station, not far from Lucinda's house, parked his car there and walked to the bridge.
He didn't know what hurt more; that he had been a full-time dolt all these years that he believed Lucinda, or the discovery that Chinweike had set him up, or that Adaeze as so deeply hurt or that he murdered his son.
"In my next life," he said aloud, "I won't do things like this."
He was about to leap over the railing and down unto the traffic when he thought he heard a little boy say to him. 'Mummy needs you now. Go home, daddy. I will come back. I still want to be your son.'
____________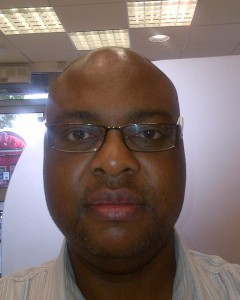 Nnorom Azuonye is a Methodist Local Preacher, Husband, Father, Publisher and Writer. He is the Publishing Director at SPM Publications & Okolosi Publishing – imprints run by Sentinel Writing & Publishing Company Ltd, London. Author of Letter to God & Other Poems (2003) and The Bridge Selection: Poems for the Road (2005 & 2012). He has also co-edited the anthologies; Blue Hyacinths (2010) and the Sentinel Annual Literature Anthology (2011 & 2012). His poems, short stories, interviews and essays have been published in Agenda, Orbis, Weekly Star, The Muse Apprentice Guild, Swale Life, Sunday Chronicle, Sentinel Literary Quarterly, Maple Tree Literary Supplement and Ether Books. He lives in London with his wife, sons and daughter.
_____________
Photo credits: National Post