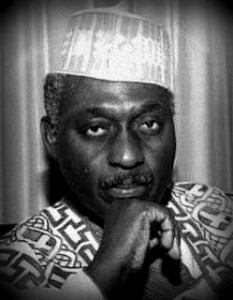 I remember the name from secondary school where, in preparation for the West African Examination Council (WAEC) exams, we had to read a couple of African and non-African poems (and plays, novels) in order to pass Literature-in-English. The poem was Songs of Sorrow. Not, at that time, interested in African poetry as a sub-genre, but filled with the usual level of exuberance to be expected of sixteen year-olds, I memorized what I could in order to pass exams. And along with the name of one of the poem's characters (Dzogbese Lisa), one enduring feature of the poem that has accompanied the mention of Kofi Awonoor – the poet – was the evocative feel of the poem, which embodied the title so succinctly: Songs of Sorrow:
Something has happened to me

The things so great that I cannot weep;

I have no sons to fire the gun when I die

And no daughter to wail when I close my mouth.
It turns out that, for the real life poet, the sorrow in art was creepily stalking the imitation of life. On September 21, the poet was killed in a terrorist attack in Nairobi, without "sons" to fire guns in return, and with him countless "daughters" of many other cultures silenced before they could wail. Left to fire guns in salute from afar are us, step sons and daughters in the wilderness of this bewildering times where the power of speech and the liberating presence of individual expression of self and beliefs are under assault from extremist angles.
This issue of the LitMag is dedicated to him, George Awonoor-Williams, whose work, representative of the thought and cultural identities of his Ewe ethnic group, made him a distinguished and respected voice for his generation and a time to come.
The offerings in this issue are as follows:
Enjoy.
____
KT
Lagos, Nigeria