My Sin on a Sunday Morning
Sinners must go to hell or so I'm told.
That is, if they repent not.
Preachers' picture of hell is doom. Hell is no home.
Its tenants are homeless. If that be the only abode,
I need none but a pen to build a weird world.
Winds shall carry my words and I.
In my dreams, I wander like an oji onu masquerade
with whips for sinful consciences.
An udala tree provides me shelter. When its fruit falls,
I write a verse and read to willing ears.
Burgeoning daylight hold stars captive. As darkness takes
to flight, a voice pierces through the morning silence:
             Hey! Sin no more.
             Do not work but worship your maker.
             Those who hear God's calls and heed not are sinners!
St Peter's bell tolls tirelessly.
God's call is the tolling of church bells.
To her members, the bell says:
Hey! Come to church.
It's time for worship.
This tolling of bells incites my muse.
Towards me, she flashes her charming gaze.
In her bosom, poetry lives.
To me, this tolling of bell says:
Hey! You've one more poem to write.
*****
Chain Your Hearts
Your heartbeat denies you
When it skips,
The sight of this dainty damsel
Imprisons your blood flow
Chain your hearts,
Swallow the keys,
Your tongues shall tell sweet tales
When your heart is revived
I water my dreams
And uproot dead hopes
My heart is my song.
My heart, my home
Of flickering fortunes
Imbued with utmost thickness
Of chained chains
*****
The Awakening
I              
I paid attention to yesterday's promises
To my own peril; a furious flood carried
My hope to its tomb; it was buried.
II
Words in the mouth of an orator tickle
The ear; but in its sweetness hides a bitter pill.
Since empty words began to torment tender hearts
Like mine, every honey hosts and hides its bitterness.
When words sound like the chewing of kolanuts,
Think not that its taste is sublime. It holds no life.
It comes like the whistling of pinewoods as whirlwinds
Display their macabre dance; disaster accompanies the ticklish whistle.
III
When evil is laced with sweet tunes,
And every ear is forced to listen; I pay no attention.
Its bitter lesson leaves a scar on all my senses.
Now, I still hold vengeance in my palms.
Here I am, waiting for the passage of this
Sorrowful night; for I drowned thrice in
Its pool of torments filled with vain promises.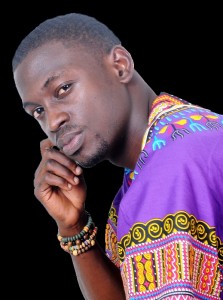 This trouble shall not see a new dawn.
IV
The night has made her passage,
Now, a blissful morning summons.
I've thrown away yesterday's trouble
With its used waters; freshness rests ashore.
______
Echezonachukwu Nduka is a Nigerian musicologist and literary enthusiast. His poetry and articles have appeared in several literary journals both online and in print. He currently lectures at the Department of Music in Alvan Ikoku Federal College of Education, Owerri, Imo, Nigeria.