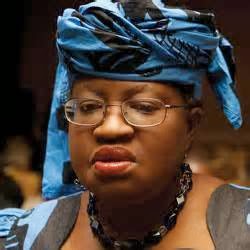 Two events happened last week, with different levels of public awareness and concern. The first was on Tuesday, when the National Bureau of Statistics (NBS), revealed that more than half of Nigerian youth were unemployed. The report attracted relatively little interest compared with what happened two days later when the Minister of Finance, Dr. Ngozi Okonjo-Iweala, presented a budget proposal of N4.6 trillion on behalf of President Goodluck Jonathan. This received first-class treatment in the media.
A major highlight of the budget shows that, predictably, the opaque area of security and defence will take a lion share of the 2014 budget – never mind that no one really knows what happens to Nigeria's security and defence spending. What is self-evident is that Boko Haram is still able to attack at will; kidnapers are getting bolder and armed robberies more brazen.
That President Jonathan could not present the budget himself shows three things: A lack of confidence on his part, how little he knows of the budgeting process and how little input he probably made to it. The entire budgeting process, as well as the delays and eventual presentation less than two weeks before the end of the year shows just how much uncertainty there is in government.
As it were, though the current fiscal year ends in a few days, many government agencies may not have received their last quarter allocations. As usual, the funds will be mopped up but never carried-over, to disappear into the cavernous crevasses of corruption and 'direct-stealing', as Nuhu Ribadu once labeled it.
Actually, that is nothing new. If anything, it is a crude process that has been refined and perfected into subtle art; delay release of funds and allocations to MDAs until the last moment, then saturate them with hundreds of billions at the last moment. In the scramble to spend the money before accounts are closed, most of it simply varnish into thin air through bogus contracts.
The Ministry of Finance, Office of the Accountant General, the Central Bank of Nigeria and Office of the Auditor General are complicit in this anomaly – which probably explains why budgets are hardly implemented and projects barely completed on time – and why the funds are never recovered.
However, the issue today is not about poor budgeting and even poorer implementation, but the seeming lack of concern with what should be a major worry: Nigeria's ever growing army of unemployed youth.
According to the budget, the N4.6 trillion does not include Sure-P funds, so what the funds will be used for in 2014 have not been revealed, but clearly, the fact that less than a quarter of the budget has been earmarked for capital projects shows how little government appreciates the role of capital projects in creating jobs and stimulating economic activity.
Incidentally, at a function about a week before the budget presentation Dr. Okonjo-Iweala said, "The quality of growth in the economy needs to improve; we are not creating enough jobs". Yet, she went on to present a budget that is substantially recurrent. If the federal government plans to spend nearly 5 trillion naira next year, mostly on itself, where will the jobs come from? How much will go to areas that can create jobs in the real sector, and not tied to the aprons of government?
Perhaps Nigerians should not be so mortified that government does not listen to them; it also does not listen to itself. While the federal government is touting the 'success' of YouWin, Sure-P in creating employment, the NBS on the other hand insists that despite the various programmes and the hundreds of billions of naira supposedly spent to create jobs, over 50 per cent of Nigerian youth were unemployed in 2012. The report said, "More than half, about 54 per cent of youth population were unemployed . . . of this, females stood at 51.9 per cent compared to their male counterpart with 48.1 per cent unemployed".
The federal, state and even local councils must adopt policies and budgeting objectives that create jobs, even if it means directly tying award of contracts to the number of jobs that beneficiary companies would create.
At the moment, cost, at least in theory, determines the choice of contractors and consultants. However, government must consider issues like which bids and contracts would create more jobs, what the ratio of local and foreign workers would be and what percentage of profits would be repatriated the companies.
From major infrastructure contracts to basic office supplies and consultancies, government must find ways of tying its vast spending to promoting microeconomic stability and job creation. If politicians and public officials do not begin to devote a little more time, energy and resources to this vital area, they may not be able to enjoy the huge share they consistently allocate to themselves.