by Babatunde Fagbayibo
We are not the midnight's children
for the euphoria of independence only
resides in our history books.
The physicality of colonialism isn't our reality; it only exists in our psyche.
And the songs of liberation don't make us dance because the beats and rhythm don't speak to our present.
We do not have first-hand experience of the brutality of independence elites,
we have only inherited the scars.
We are the children of the postcolony.
The generation nurtured by the stench of stale dreams of prosperity.
Fear reigned. Mismanagement thrived. Threads of tranquillity snapped. SAP sapped us. IMF experiments became the staple diet.
Yet we grew. Yet we became conscious. Yet we came of age.
We slowly embraced our fears. Gradually, we re-calibrated our hopes. We created new songs, wrote new scripts and danced to new beats.
We are the children of the postcolony.
We have tolerated tyranny. We also have resisted tyranny. We sip Moet. Locally brewed beer enthuse our taste glands. We feast on exotic gourmet. We relish traditional food. We are versed in the geography of hate. We also embrace the other. We are adept swimmers in the pond of inequality. We dance on the precipice of penury. We are the avatars of the contradictions of the postcolony.
We have witnessed the chimera of change.
The lexicons of change have become part of our make-up: Democracy. Good governance. Development. African Union. Regional integration.
Technology. Global governance. BRICS. G20.
Yet we continue to survive.
We remain the children of the postcolony
because we are part of the present narrative.
A narrative that speaks of a rising Africa.
An illusory narrative that ignores stark realities.
A narrative that embodies irrefutable contradictions.
Yet we continue to grow.
The past is not our prologue, the present is.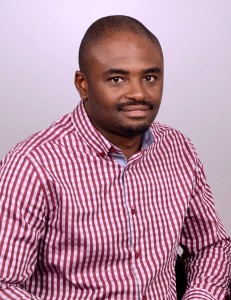 Between the disillusioned past and the cacophony of the present lies the template for forging the future we desire.
_____________
Babatunde Fagbayibo is a Nigerian and resides in South Africa. He holds a doctoral degree in international law and writes regularly on issues of regional integration, governance and democracy and development in Africa. His poems have been published on Kalahari Review and accepted for publication on LitNet. His poems reflect a keen passion for the African continent, and plans to publish a collection of poems. He blogs at http://afrothoughts.wordpress.com. He is also on twitter: @babsfagbayibo