by Femi Morgan
FOR BEER NEVER NAGS
Sweat and groan;
To my concubine, go I
The joy of friendship
Lasts in the mixture of known and unknown
She cools my heart
'my dear barley bottle'
She smiles and heart
Vanishes for warmth.
Fair and fat
Her sister who serves me
Beauty bleached best described
But never my concubine
Drawn from nature's spine
Spin into mine
For beer never nags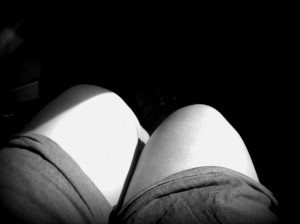 Her round lips wait
For my kiss and my words
Wants my tongue in her round hole
Patience that gladdens my heart
Laughter coursed my mouth
She's my saviour
My lover, as long as I want
When I don't have money she chills
Her full breast responds, gasp at every touch…
Her pregnancy never worries me
Still opened, a mall of my delight
'my dear ,never, your bikini hides nothing but your hides open;
barley hides
For beer never nags
Discourse becomes disco or discuss
Headaches gone
Blues and fairy tales with mature
Tint.
She sits on my lap
Bearing her breast to my sensuous lips
To my tender touch without:
'WHEN, HOW, SHOULD YOU, WHY,
WHO, YEH, COME AND SEE,
WHERE, WERE YOU. WHAT HAPPENED'
For beer never nags.
Silence needed to repent
And bluntly spit that truth on my shirt
To stagger in a circling world
To press my thigh on her
Mutually groaning
She pops, I suck.
Whiteness!
Tomorrow is trouble again
Wife means Potiphar's wipe
Politics of a scheming type
Let my eyes be shut
From risky love
Let me be tired of touching
The one at home.
The frying pan bangs today
The new car is overheating
The cough originates from kitchen
The television has none of my vision
The cup is the shape of cunt
The heart is divorced while the rest distorts
The salary murdered at arrival
The attention is complained about
The sex is not hot like frying plantain
For beer never nags.
Gulder in my gall
Guinness raises the sperm in my penis
Satzenbraw lends me no brawl
Harp, sweet words, musical from harp
'Burukutu' drums the lyric of my fathers
'pleasant friend'
'Pleasant'
For beer never nags
Life is sweet with you my little 'punanny'
There are no family problems
After the daily dowry (CHEAP AS HELL)
Nothing more
For Beer never nags.
OLD TOGETHER
I am an angry, bad mouth felon
But she loves me
She is a rusted anchor of complaints
But I love her, more than I love anything
I am the late comer and the slight eater
As if the soup is not sweet
She is the one who refuses me on that lofty place
But I love her and she loves me.
I am the ruffian, fussing here and there for things not missing
She is the silence when silence is the need
I am the butt of her jokes when the fuss is over
When lost is found and scattered becomes arranged.
I love her though I do not tell her, she knows
She loves me though she is too old to call me stupid names like 'darling'
Our album is full as our cups are
Our children have gone away and we are children again
Longing for companionship not as rough as it began
It will soon be over
How soon we do not know
But it will be that of full smiles of old honeymoon
Transcending in a compass of time
We are old, old together.
_____________
Femi Morgan works with Artmosphere, and writes from Lagos.