As it is, that I should be invited to edit a magazine in the month of June, would mean nothing, except that I owe it as a great significance for a stop into a new start—for whatever it is. Well, I want to believe June is seen as the middle point of the year for many; a time for departures and arrivals. Even when there is no expectation, needs are created. It's the middle. Something should be happening. Now. Time ticks—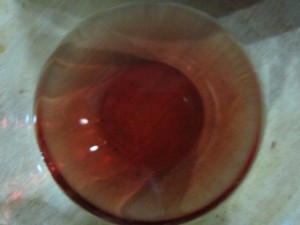 And time being a fugitive, presents us with a month for introspection and angst. Time is ticking; we're ticking off undone pleasures, assignments, no? "Time is going" is a very Nigerian parlance on the insufficiency of periods. Yet, everyone appears to live off this banality by the day. Perhaps, we can find more explanation in William Faulkner's thought in The Sound and the Fury, "June Second 1910" that "Time is dead as long as it is being clicked off little wheels; only when the clock stops does time come to life."
And from that, I introduce this issue as a timed mellow port which plays a major role in the belatedness of this issue.  All five writers showcased have not worked on a theme, but their perspectives have drawn into the import of time in Literature, the happening now, the then, and there thereafter.
In this issue, there's a review from Femi Morgan of Jude Idada's play, Oduduwa, which won an Association of Nigerian Authors (ANA).  The two short stories in this issue are from the first person point of view, and one of them, by Tolu Abraham enters the mind of a terrorist priest at the scene of his misdeed. It is chilling. The other story, "Sunday Market" explores a child's judgement of his mother's market haggling skill beside her humanity.
Agatha Aduro's two poems "For N.E" and "With Heads in the Sand" are words from the heart, moving from a personal to a collective grief. And of course, Dami Ajayi's three poems, promising and engaging.
This should be a serene read.
IN THIS ISSUE
Jumoke Verissimo
Ibadan, Nigeria