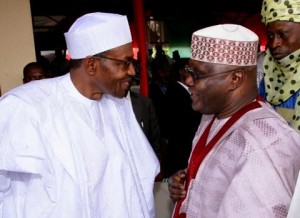 One costly mistake a politician can make is to underestimate the opposition. Conversely, one of the smartest acts of subtlety a politician can pull off is playing dumb, and getting opponents to underestimate and even take them for jokers.
That is why the moment politicians take others for fools or let down their guards, they expose their jugular. In such circumstances, one attack may be all that is needed to end a political career, or at least earn a crushing defeat.
President Goodluck Jonathan has benefitted from both. As the nondescript governor of Bayelsa State in 2006, few gave him any chance in the political equation; not with political juggernauts like former Rivers State governor Peter Odili and his Delta State counterpart, James Ibori dictating the script and calling the tunes.
Today, Odili is in virtual political exile; Ibori is a prisoner; Jonathan is the president.
Even after becoming president, many people still continued to underrate Jonathan. There was a movement in 2010, led by a self-appointed group of so-called Northern Elders to force Jonathan out of the 2011 presidential contest, or that failing, nominate a consensus candidate to challenge him.
In the end, the Adamu Ciroma led group selected former vice president Atiku Abubakar to challenge Jonathan for the PDP ticket and got a humiliating defeat at the party primaries.
However, the wise men of the North, confronted with a northern candidate in the ilk of Gen Muhammadu Buhari who challenged Jonathan under the now defunct Congress for Progressive Change (CPC), quickly abandoned their professed defence of northern interests and lined up to vote for Jonathan – and got rewarded with juicy portfolios for family members.
The next time any bunch of clowns comes up with any self-styled notion in the name of the north, ask them, which north?
The lesson is that Jonathan is a much more determined power monger than Nigerians realize. Unfortunately, his strategy for capturing and retaining power has exacted a very heavy toll because his chief weapons are the exploitation of ethnic and religious differences across all states.
Jonathan and his goons have also reduced all political debate to 'North vs. South','Christian vs. Muslim' and 'Majority vs. Minority'. These schisms are easy to open, but very difficult to forget. Politics and voting in Nigeria is now 'We and Them' – in the most negative connotation.
To return to today's topic: it is only a matter of weeks, perhaps days, before President Goodluck Jonathan declares his intention to seek reelection. His declaration might have been timed to follow the adoption of the infamous 'new constitution' surreptitiously smuggled into the National Conference, to pave way for a constitutional amendment that would enable him seek a new six year term as president.
On this matter, he clearly underestimated the North, which, despite age-long rivalries, spoke with one voice and collectively rejected the new constitution for which a humongous budget had been set aside to ensure its passage by states houses of assembly. The last has not been heard of the matter, though.
The failed attempt notwithstanding, Jonathan will seek a new term as president. Obviously, his most serious challengers will come from the All Progressives Congress (APC) which reasserted its vibrancy by retaining Osun state last week despite the colossal time, energy and resources the federal government devoted to the campaign.
So far, the most visible presidential aspirants on the platform of the APC are former head of state, Gen. Muhammadu Buhari, Kano State governor, Rabiu Musa Kwankwaso and to a lesser extent, former vice president, Atiku Abubakar.
The very fact that a politician that is as ambitious and resourced as Atiku is laying low may be a tactic to downplay his candidature, and then going for his opponents' jugulars.
Make no mistake: There is hardly a politician in Nigeria that has the mass appeal of Buhari. Only he, without the funds to build and sustain structures, or even to pay all his party's poll watching agents would manage, as he did, in 2011, to rein in about 12 million votes. Age may not be on the side of the general, but his popularity remains high.
On the other hand, the powers of Nigerian governors are legendary. Though Kwankwaso has been careful not to ruffle feathers, an electoral contest must take place soon. In the event that governors of the APC decide to support one of their own, Kwankwaso will have no option but face up to Buhari.
How the outcome of any potential clash is managed may make or break the APC's electoral fortunes.
But it could be costly to underrate Atiku. One may agree or disagree with his perspective, but in terms of networks, resources and on-the-field experience, the former vice president is a skilful strategist.
This is why the seeming silence from Atiku Abubakar may be very ominous indeed, for his opponents.