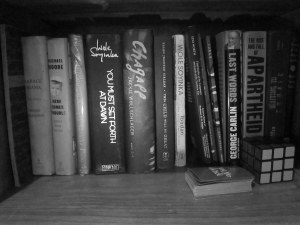 For a special end of year issue of the NTLitMag, we invite readers and writers to send in a write-up of between 100 and 600 words titled "My Books of 2014".
State the name and author of said book(s) and describe what makes it/them special/notable in your estimation. A short review, basically. Nothing technical. Just your words about your favourite work in 2014. Include a short bio of about two sentences.
It should be a book that you read this year, though not necessarily one that was published in 2014.
Send to litmag@nigerianstalk.org
Deadline: December 20th, 2014.