For the next couple of weeks, the NTLitMag will feature interviews with the authors of newly published novels on the Cassava Republic's Ankara Romance imprint. The interviews will be conducted by LitMag contributor Ayodele Olofintuade (author of Eno's Story, shortlisted for the Nigerian Prize for Literature).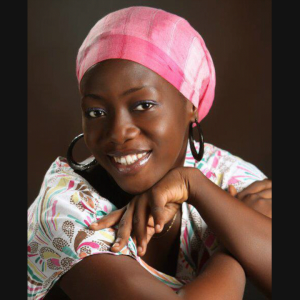 In this first interview, Ayodele speaks with Oyindamola Affinnih, the author of  'A Tailormade Romance'. Oyindamola gave up her dream of becoming a Lawyer when she had to choose between her love for writing and reading law. She began writing just after high school and a year later, she published Love is a Naked Truth and Love on a Blind Lane with HINTS T&B series.
Her first, full length novel, Two Gone … Still Counting, was converted into a television series soon after publication. While she was studying Mass Communication in the university, she ran a column with New Age Newspaper and wrote some more television series, Kamson & Neighbours, My Mum and I and a few others. Afterwards she worked as Script Supervisor and trainee director on television productions like Edge of Paradise, Tides of Fate, Citi Sisters, My Mum and I etc.
Oyindamola is currently studying Book & Magazine Publishing at Centennial College, Canada.
________________
AEO: Let's talk about your experiences with writing for a Nigerian audience. How well did your first book do? Would you say there are more Nigerians reading now than when you started writing?
OA: Well, reading in Nigeria has improved, especially since more people are writing now. However, I think we take for granted the fact that everyone reads. When I first started writing, it was with HINTS – the Thrills & Boons series, this was after high school. My first book was a coming of age YA. Someone had advised not to expect so much, but the book did quite well. I sold my entire print run. But now, well, there are blogs everywhere.
I started a blog some two years ago and thought about publishing stories, nothing political or religious. It was actually a 3-part story of 33 episodes each, posted on Mondays, Wednesdays & Fridays. Ayodele, I think it was the busiest point in my life, because I had to deliver. I wasn't used to blogging. I wasn't even used to writing committedly; but the response… the personal emails, threats, and encouragements were touching. So yes, reading has greatly improved in the country.
AEO: I deduce that you have high expectations concerning the sale of your second book  A Tailormade Romance because we both know that writers do it not for only the fame but also for the money.
OA: Just like every other professional, we all need money. And even though fame or some elements of it opens some doors, fame won't pay the bills. That's when you'll hear 'upon all her books, she's still hopping on public transport'.
AEO: Now to your novel. I really enjoyed reading it, I liked how it started off slowly in the first chapter, built up and suddenly plunged you into this totally unexpected narrative. You did not only create a romance in Nigeria full of Nigerians, you were also able to create believable characters… How did you manage to do this?
OA: I used to live in Lagos until recently. Every Saturday, events centers are packed out. It's one wedding or the other. The groom is smiling, the bride is ecstatic. The union seems perfect, doesn't look like anyone was coerced. The couple must have started up somewhere. They must have met and fallen in love somehow, so telling a love story was only natural.
When I saw the entry details for Ankara's submission, I instantly got an idea of what I wanted to write. This phrase struck me 'while standard careers such as doctors, lawyers and businessmen are welcome, alternative careers such as the arts and in skilled labour (mechanics, carpenters, taxi drivers etc.) should be explored and are encouraged'. I knew the publisher didn't want your everyday romance. It came across like they would fancy the unusual. So I worked with that.
AEO: Why did you choose to explore the issue of social class in the book? Your heroine considered herself upper middle class while your hero, on the surface looked like he's from the Lower class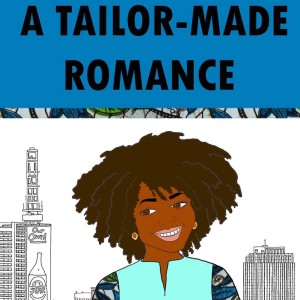 OA: [I did this] because it's a topic we hide from. You'll be shocked at the responses you get when you ask people. Even a semi-illiterate woman will give a flat out NO when asked if she can date a tailor. So who marries these men? Class is an essential object of analysis especially in relationship. A guy walks up to a girl and the first thing she does is size him up. In five minutes, some can already deduce if he's in or out. No one would ideally want to take a tailor home to his or her parents. Everybody wants to marry the doctor, the banker, the Oil and Gas big boy/girl.
This is something we do unconsciously. Even before a man opens his mouth, his car and appearance already speaks for him. This determines the reception he'll get from the lady. These days, you can even tell the social class of a man from the kind of phone he owns. I'm not saying  it is okay, but, we do it.
AEO: Now let's talk about sex. There were some sex scenes in your book, quite descriptive. I recently read an article where some blogger was complaining that Nigerian writers act as if sex was a taboo subject. Would you say it was difficult writing in the scenes?
OA: When I'm writing. I do this very weird thing of talking to my characters and I remember having so many "Oh no you didn't!" moments, so yeah, it was tough. You see, I could have pulled the story off without those scenes. (Could I?) but I honestly didn't plan the scenes. I like the characters to arrive there. If it works, then cool. I would rather they do not get there at all than rush it… but that's just me. There really are no rules and since Tishe and Adnan chose to go there, I let them.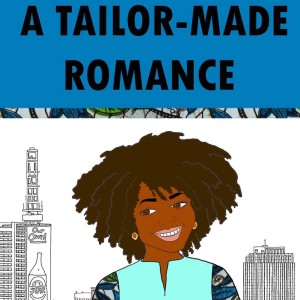 I must confess that it was tough writing those scenes because the editor could sense I was holding back. So I spoke with a certain friend of mine and we tried to adjust it. I can remember screaming while we were editing, wondering whether the editor was going to take it out. Well… she didn't.
AEO:  Is there any particular reason you found it so tough? I ask this because most Nigerians, especially females, were raised to discuss sex in hushed tones.
OA: That's true. As Nigerians, we don't feel the need to discuss it. It's not even about our upbringing, I think it's just a norm we've surround ourselves with. It's never easy to say these things. It's even worse writing it for the public because everyone just has the kinky feeling it's your experience.
AEO: Are you saying you don't want your readers to imagine you having sex?
OA: Ah! I cannot be the writer and the reader. Readers are strongly responsible for their imaginations. However, I am not Tishe.
AEO: One last question… Do you consider yourself a feminist?
OA: Absolutely. For most of my teenage/adult life, I've done things mostly on my own. I am entitled to make choices. I have no limitations. My thoughts and opinions count and I can air then wherever and whenever the need arises. I respect and treat everyone equally and would put my foot down with whatever doesn't sit comfortably with me. So yeah… I'm a feminist.
__________
End