For the next couple of weeks, the NTLitMag will feature interviews with the authors of newly published novels on the Cassava Republic's Ankara Romance imprint. The interviews will be conducted by LitMag contributor Ayodele Olofintuade (author of Eno's Story, shortlisted for the Nigerian Prize for Literature).  The first interview in this series is here while the second can be found here.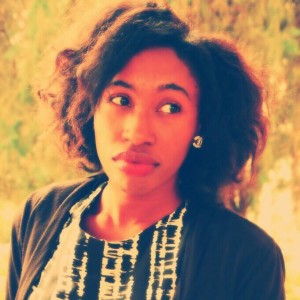 In this third interview, Ayodele speaks with Amara Nicole Okolo, a young lawyer living in Abuja. She loves cupcakes, green tea and her tabby kitten, Timber. One of her life-long dreams is to bungee-jump from the Victoria Falls, but for now she is settling for hiking up the hill near her house. Black Sparkle Romance is her first novel. She has quite a number of finished manuscripts resting easy in her Documents file, which she's hoping would get their chance at being published.
She's one of the contributors on an indie blog 'www. ideaniverse.me'; where she writes pretty much anything that comes to her, from contemporary to sci-fi and poems to horror/thrillers.
__
Writing a unique love story in a world inundated by different kinds of romantic stories must not have been easy. I'm interested in how you were able to create a Black Sparkle and why that title?
Before I began writing Black Sparkle, I had always wanted to write a love story about confident, ambitious women who find love in their pursuit of happiness and fulfillment. Living in a society where confidence in a woman is looked upon as pride and haughtiness, and ambition and drive is never encouraged in a girl's future, it seemed fair to write something to dispute that concept.
I thought of ways to do so, and writing a story seemed the best way to go. But then, I wondered about the genre of story. I felt contemporary fiction may not do justice to it as it would tend to focus more on the story than the character (the woman). That was when I came across Ankara Press, and thankfully, the aim of the series tallied with exactly what I had in mind for Black Sparkle.
It did not seem much of a problem writing the story afterwards; I felt comfortable writing the story in the romance genre as it had more to do with the character and how she felt, the struggles she goes through as she tries to achieve her dreams and be with the love of her life. It seemed…personal, very in-depth, and the words flowed. It was a delicious thrill to create such a story, and I was in love at the moment, which made it much easier.
The title "Black Sparkle" was chosen because it had a lot to do with the story than everything else. Before Mira met Dominic, Black Sparkle Magazine was her "first love"; the job she had there, the burning desire she had to become its editor…they were all driving forces that made her become the woman she was, and the woman Dominic fell in love with. Black Sparkle brought them together, and their romance stemmed from the creation of the magazine edition itself.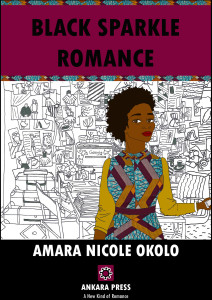 I must say you were able to successfully create a character that is ambitious, independent and matured enough to decide the kind of relationship she wants. But I also noted that she appeared to have racked up what we refer to in Nigeria as 'body count'.
One what do you think of the concept of counting the number of sex partners somebody has had, as a measure of how 'moral' a woman is also known as whether she's 'wife material' or not.
First of all, aside the fact that I find the term 'body count' one of the most outrageous jokes instigated by social media, I also find it a tad insulting. I understand that it is human nature to judge people by their physical weaknesses, but then judging people by the number of sexual partners they have (both present and past) comes off as a sad attempt at labeling.
Morals should not be determined not by judgment but by perception, and one of the reasons why most people become dishonest and lie about their past is because they fear they will be judged. A woman's worth should be in her strength, her abilities, talents, efficiency and her personality. She should be judged not by what she has done, or is doing, but what she can do. Why? Because the future is always more important than the past or present. A woman, as a young teenage girl may have been the generic 'wild child', living in the moment, but that does not mean she will not become a high court judge in the future or a powerful leading figure in a corporate organization. Same goes for the girl who wasn't a wild child. All I am saying is this: we need to stop judging people by what they did, are doing or what they will do, or who they are. Everyone is unique with their own struggle, a specific page, whether dog-eared or not, and people need to respect that.
I also noticed that women are usually the gender subjected to the 'body count' test, to probably probe her morality stance. The men are set aside, and again, I wonder why. A woman is also a sexual being; she has every right to enjoy sexual liberty just as a man should. The bias is what I think is the reason for the judgmental nature of it, and it would do the world a lot of good to let go of such profiling.
The most disturbing part of Black Sparkle is the murder attempt on Mira and it was done in such a gruesome way I was tempted to skip that bit. Do you think such things really do happen? That a woman will be so jealous of another that she'd resort to violence and attempted murder?
Yes, I believe so. I have even heard stories where some women actually execute such plans, unfortunately. I understood, while writing Black Sparkle, that some readers may not take well the attempted murder scene due to its violence and swearwords, but I wanted the story to be as real, to identify with a possibility that somewhere out there in the world, a woman had somewhat in the process of falling in love and trying to establish a relationship, had either been subjected to such acts of violence by a jealous third party. Love is not always butterflies and rainbows; it has its obstacles, just like a beautiful pink rose amidst a stem of thorns. I felt that it was best to go all out there to achieve that reality in order to make it believable.
Is this your first novel?
It is my first published novel. I have quite a number of finished manuscripts resting easy in my Documents file, and I hope, like Black Sparkle, they get their chance one day
__
end