For the next couple of weeks, the NTLitMag will feature interviews with the authors of newly published novels on the Cassava Republic's Ankara Romance imprint. The interviews will be conducted by LitMag contributor Ayodele Olofintuade (author of Eno's Story, shortlisted for the Nigerian Prize for Literature).  The first interview in this series is here, the second can be found here, while the third is here. This is the fourth in the series.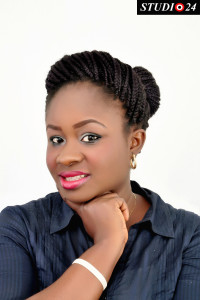 In this interview, Ayodele speaks with Chioma Iwunze-Ibiam who, in 2010,  attended the Farafina Trust Creative Writing workshop. She has also attended the Nigerian Academy of Letters creative writing workshop(2011) and the Fidelity Bank International Workshop(2011). Chioma lives with her family in the old, quiet hilly town of Enugu. She loves the sweet, earthy aroma the ground gives off when the first rains come. More than ever, she has been considered a huge romantic since the publication of Finding Love Again, her first novel with Ankara Press. She loves philosophy and logic and critical reasoning—a love that might have arisen from having studied Mathematics and Computer Science for five years.
_____
The first thing that struck me… and I guess that's why you opened it like that… Was a jilting. At the Altar!  This is something that happens often in Nigeria but one hardly ever hear about it or better put this way, it's not something that's discussed openly … or have I been having out with the wrong sort?
[The reason for this refusal to discuss jilted brides is because] we are often judgmental of the jilted ones, we say, 'oh they must have been awful. They must have brought it on themselves.' Let me rephrase: we also judge the jilting party. But perhaps and sometimes, the noble thing is to withdraw if you can't go through with a wedding or a marriage. I decided to explore jilting because I wanted to show her raw emotions, her softest side, heartbreak defines and changes us. And for Kambi, it was a source of motivation.
Heartbreak is everyone's story. Most of us know the pains of a broken engagement (or we know someone who knows). Sadly there isn't any guidebook about what to do when everything starts to fall apart and you have to explain what went wrong. I wanted to write a story that would perhaps make people more sensitive to people who might be hurting or reeling from the pain.
Talking about your heroine's softer side I also noted that it didn't take her that long to find another love interest. And there was a hint that her marriage was something she did for her family because she was being pressurized in spite of the fact that she was quite young. Would you say this is true of most Nigerian marriages? Especially when people consider you to be of a 'certain' age?
Oh yes, in many ways. Most of us are very aware of these expectations. Sometimes, parents drop mild hints about this or that family friend they think would make a good spouse. Sometimes, they'd emphasize that love interests must belong to a certain religious fold or a certain tribe, or both. And these criteria tend to influence our choice of love interests.
What do you think of the society's perception of women in this part of the world?
Frankly, perceptions differ. I have seen women who have had charmed lives. I have met men who respect women and their choices. But I have also met men and women who think that women are essentially an inferior sex to be subjugated. And I think it is sad that some people belong to the latter school of thought. [The Nigerian] society is changing a lot and people are beginning to accept that women have a right to define their principles and their destinies (where they can), but a lot needs to be done though.
In your story, when you started talking a about the weather and horses and ranches. I had to keep reminding myself that all these were true of Obodu resort. That was fantastic the way you were able to take me out of the known Nigeria into the unknown, the new… How did you manage to weave this into your story?
Oh yes, the Obudu Cattle ranch is a really nice place. I visited the ranch during my national youth service year and never forgot the experience, I was eager to write about the place, to set a story there. And so when I got the idea for Finding love Again, I knew that I want the love relationship to blossom on the amazing sites of the ranch. Weaving the story there wasn't too difficult because I'd already discussed with a few Obudu natives. I learned a lot about their histories and cultures
You briefly touched on depression… Mental health is not something commonly addressed by Nigerians… We tend to consider people with mental health diseases in a weird, shameful way. I'm curious about why you would touch on such a topic especially in a romantic novel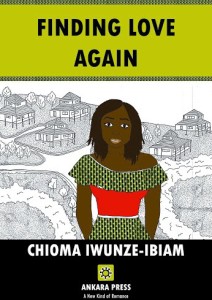 My decision to touch on mental health and depression was entirely deliberate. It is true that Nigerians are often embarrassed to discuss the issues of mental health , but we must learn. Depression has always been around us and might continue to manifest from time to time. In romance novels, characters can be made to deal with serious issues as depression, especially because their lives might be affected. As was Beba's.
Is this your first novel?
Yes it is
Any previous writing experience?
Permit me to rephrase. Finding Love Again is my first published novel. I have written several novels that will not be published. I worked as a news reporter/ featured editor/ columnist for a year. My fiction and poetry have appeared in Fiction 365, Tribes Magazine, Nigerian Guardian Newspaper, The Light Newspaper, Sentinel Magazine, Saraba Magazine, and elsewhere. My short story 'Search for My Father' won first prize at the Cecilia Unaegbu Flash Fiction contest in 2011. The same year, I won Farafina Blog's Voice of America flash fiction contest. In 2013, I attended the Ebedi Hills Writers Residency Program where I completed a romance novel Finding Love Again.
In 2010, I was shortlisted by writer, Chimamanda Adichie, to attend the Farafina Trust Creative Writing workshop. Other workshops attended include Nigerian Academy of Letters creative writing workshop(2011) and the Fidelity Bank International Workshop(2011).
Wow! Quite an impressive lineup. How long have you been writing?
I started writing before I turned 10. I started with diary entries and letters and short notes.
——
End