For the next couple of weeks, the NTLitMag will feature interviews with the authors of newly published novels on the Cassava Republic's Ankara Romance imprint. The interviews will be conducted by LitMag contributor Ayodele Olofintuade (author of Eno's Story, shortlisted for the Nigerian Prize for Literature).  The first interview in this series is here, the second can be found here, the third is here while the fourth is here. This is the fifth in the series.
In this interview, Ayo talks with Sifa Asani Gowon a writer raised in Bauchi before getting married in Jos where she eventually settled with her family. She loves to bake and runs a home-based baking business, loves to listen to music and recently discovered she can be a bit of a troll on social media! Sifa dislikes being taken for granted, inconsideration in people and crass and disrespectful people. She recently began to read on a steady basis and she's trying to read novels from around the world, just to have an idea of the culture, lifestyles and a glimpse into the world of people she may never see. Her book is titled A Taste of Love.
In your bio you mentioned the fact that you don't like crass and disrespectful people, by your own estimation what is crass? What is disrespectful? I ask this because I hear people throw these words around quite a lot, especially Nigerians.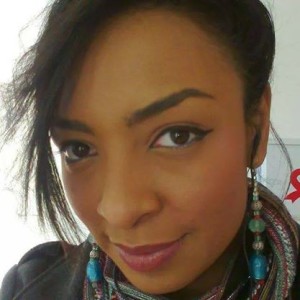 For instance, I don't like it when people resort to throwing around random swearwords and insulting my person just because they disagree with me. That is disrespect and that is, to me, crass and shows a lack of class and dignity. I believe that once a person gets to that level they have run out of anything remotely intelligent to say. Use wit…use sarcasm if you must…but ensure that even if you disagree and you want to get a little stab in, you leave the discussion with little more than 'dust' on yourself, rather than the proverbial roll in the mud
But I love rolls in the mud…
(laughs) I did say I was a troll…and they do get muddy every now and then …
Anyway, let's get back to you. You said earlier that you were raised in Bauchi and then moved to Jos… So it's quite safe to assume that you've lived in the north for most of your life
Yes, I have lived all my life in the north…but I don't speak Hausa! Dumb… I know.
So what language do you think in?
English
Great! In light of the fact that you've lived in the north what do you think about the things going on there? Especially Jos… when I was growing up Jos was described in superlatives, a fairy wonderland, but now…
Well…it really is a pity. It is definitely not the Nigeria we all grew up in and I think that it spans the entire nation. A generation ago we felt and were safer and some things: suicide bombs, kidnappings, paedophilia, armed robbery to name a few, were almost unheard of and those who engaged in such acts were societal cast offs… But now…well, suffice to say, I cannot give my children the freedom to explore and be as 'free' as I was growing up because of the dangers around.
As for Jos … well, we certainly have a lot of healing to do. But I truly believe that by God's immeasurable grace, it will happen and Jos will bloom one day. It is too beautiful not to.
In your novel A Taste of Love you explored the issues of single parenthood and early pregnancy. Why did you choose to go with this?
Well, I guess I figured that this is an issue that seems to be growing in Nigeria and sometimes it is easy to write off women who have children outside marriage without truly looking at the story behind it. Mind you, I don't subscribe to single parenthood as much as one can avoid it because children really do better within a set relationship. However, it does happen. And I wanted to explore the idea of a single mother starting again and receiving grace to move forward
Do you think rather than leave an unhappy relationship a woman should stay with her partner 'because of the children'?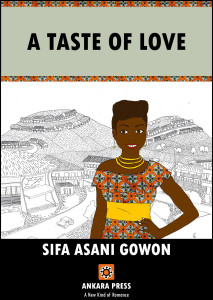 No, I don't believe that. But then, unhappiness can be extremely relative. There are levels of 'problems' that with counselling, effort and compromise can be resolved. Two people with different personalities and backgrounds cannot expect to be 'happy' all the time, especially within a relationship like marriage that has the uncanny effect of not only revealing flaws but exacerbating them!
But there are times when abuse, neglect, gross irresponsibility and crushing despair demands a time of separation, temporary or permanent
Your main character appears to be a woman of faith… at least you mentioned that she's a chorister,  but unlike most women with Christian leanings she seems not to be bothered that her 'knight in shining armour' does not share her faith.
Yes, my character is a Christian. But I disagree: she does care about his faith, just that doesn't push him. My male character is a Christian too (he mentions it) but he is not as strong in it as she is, but she displays her faith to him and encourages him to walk in his. Which he makes allusion too at some point in the book.
One of the most outstanding part of your novel is the way your characters use language. Naturally, simply. I was pleasantly surprised that they spoke a lot of Pidgin English. How did you manage to infuse this?
I'm someone that talks. A lot! Dialogue is my 'thing'- it's what I do best in my writing. That's probably why I like the romance genre because it mixes action with dialogue, each and every character was 'real' to me, and thus each character had his/her own nuances, personality and yes, voice
The way you created Adoo, the earthy way you talked about her being a single parent and your ability to make her human instead of a victim shows that the characters are real to you. What do you think accounts for the way single parents are seen and treated in Nigeria
Well…I'm not sure I have seen single parents being treated badly as such. There just seems to be a different way single parent men are regarded as opposed to female single parents. Men who have children prior to marriage are given an almost shrugging 'ah well…its one of those things and men will be men' but women who have children seem to have their entire character dissected.
In what ways?
All the questions: who is the father? Did she try to trap him? She must be very loose to have gotten pregnant, etc… Mind you, as I earlier mentioned, I don't subscribe to single parenting. I just believe that restraint, morality and other positive attributes are not gender-biased.
Can you clarify the last sentence?
What I mean is this: both men and women should be expected to show restraint, morality and all the positive attributes of character, especially within relationships. A woman doesn't get pregnant on her own- she needs some 'help'. So I feel that both she and the man involved have to bear the burden of their decision, not just her. And it is unfair to brand a woman as 'loose' in situations where men get the 'shrug off'.
How does it feel being a pioneer in this genre in Nigeria? I know they're has been love stories out of Nigeria. But there hasn't been any publishing house that has taken the bold step of not only publishing exclusively romance but publishing them  as ebooks! It's a brave new world that Ankara press has opened up.
There will always be a place for love stories because we like relationships, we're looking for happy endings and we want to know that, despite challenges, love can overcome. I feel very fortunate to be part of this group of talented 'pioneers', so to speak. I hope and pray that this works out well and I'm grateful to God for letting me 'tell' Adoo and Toby's story
___
End