For the last couple of weeks, the NTLitMag has featured interviews with the authors of newly published novels on the Cassava Republic's Ankara Romance imprint. The interviews were conducted by LitMag contributor Ayodele Olofintuade (author of Eno's Story, shortlisted for the Nigerian Prize for Literature).  The first interview in this series is here, the second can be found here, the third is here while the fourth is here. The fifth is here. This is the sixth and last in the series.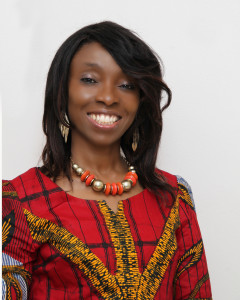 In this interview, Ayo talks with Ola Awonubi, a writer born in London to Nigerian parents and raised in Nigeria. On returning to England, she went on to spend three years taking intermediate and advanced writing courses at the Centerprise Literature Development project in Hackney before studying for an MA in Creative writing and Imaginative Practice at the University of East London.
In 2008 and 2009 respectively, she won two prizes; one for the short story 'The Pink House' in the National Words of Colour competition, the other, 'The Go-Slow Journey' for the Wasafiri New Writing Prize in the fiction category. She likes eating sweets and chocolate while writing. She recently went to work and at the end of the day realised that she had worn her dress inside out, through a meeting and on the underground. Her novel is titled Love's Persuasion.
____
Love's Persuasion started off on a very strong note, an ambitious woman working two jobs and going to school. But I observed that your character appear not to admire women who become 'madams', mere appendices too their husbands, people who will be broken if their husbands left them. Would you say this expresses your personal opinion of this group of women and would you say the total dependency and loss of power is the reason for the high number of domestic violence in the country?
To be honest, for me to blame these women will be wrong. You know why – the Nigerian society, as it is presently, reminds me of Victorian Society. If there is no framework to create good jobs for graduates generally – what else will the women do to get their parents off their backs and to meet their demands to fulfill their 'responsibilities' by marrying themselves off to the highest bidder. It will be wrong if I, in London – where I can get a job and live independently, without having to wait for a man to provide for me, to condemn these women. I've been reading 'Persuasion' and 'Sense and Sensibility' by Jane Austen where, generally, a woman's worth centred around either your reproductive uses or the fact that she was bringing money to help some impoverished chap to maintain his estate and family.
What has changed? People are being forced to get married before they even have time to fulfill their potential because of family demands – parents demanding houses, money, cars by brought – the 'shame' of not living up to the Jones' means that they will marry 'up', whether the guy is much older or has abusive tendencies, in order to keep a supply of money going to support their families, and when they have their own – keep their kids in the manner they have become accustomed to.
They are all victims of the system – no jobs for graduates and when women do get jobs they are not seen as having achieved anything by merit but as a result as having slept their way to the top. before you blame the men – how do women even see each other ? Victimizing singles and single parents – it's a part of society that needs to change – no woman will want her daughter to just 'settle' because that is what society expects of them – without actually finding out who they are, what they want out of life and who they want on the journey of life with them.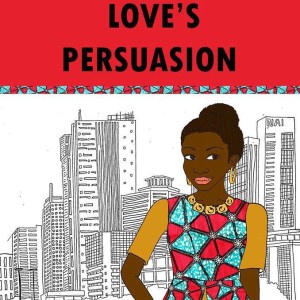 The average Naija movie espouses these ideals – you see madam aimlessly floating around her mansion awaiting her Oga. She is envied by society as she has everything but her independence, and the women who are out there hustling are looked down on.
Ada was ready to pay the price of independence and be her own person and that what catches the eye of Tony, who has a refreshing way of seeing women – he admired her brains and her achievements – not his money or even his looks – is what made her fall in love with him – and that is the moral of my story.
I like how you created tension in Tony's family – a frustrated sister that won't be allowed to use the degree she worked so hard for. A hero who wouldn't be allowed to do exactly what he believed he was born to do… Were you at any point afraid that the story might get away from you? Especially with a novel that seems a tad deeper than your average romance novel.
I usually write more literary stuff – if you look at my blog – you will see the kind of short stories I write, but when I was writing this I had to keep remembering to keep it light and follow the formula – boy meets girl sweet and happy – the sun is shining bla, bla … but felt that I had to address some underlying issues in our society through the very popular medium of women's fiction. The class issue, the issue of women's attainment and the issue of marriage at any cost. As 50 Cent said – get rich or die trying. In our society we tell our daughters – get married or die trying.
I remember as I was writing the book – I had to keep fighting against the temptation to keep it light as I knew people would read it and say – this isn't romance but I managed to keep it in there and give people some food for thought. I'd love someone to make a movie of it one day.
You had the boy meet girl, love is in the air, kisses by the stop etcetera… But you also had an attempted rape scene. In spite of her outrage I noted that the hero refused to report the matter… why did you do that? Isn't fiction supposed to light our way… kind of thing?
She refused to report the matter to the police because she didn't want her reputation tarnished – if you notice Tony did argue that she report it and had to leave it when she stuck her feet in – and said no. They weren't dating then – it was her choice.
But some people might argue that this is a brave new Nigeria and the rapist's image would be damaged more than hers
This era ushers in a new realm of brave publishing in Nigeria where romance is being used to tackle subjects that have remain addressed for years. I am happy to be part of Ankara Press' new initiative .
______
End.